Most Dangerous Intersections in Vancouver, WA
If you live or work in Vancouver, Washington, it's a good idea to know where the most dangerous intersections reside. We're going to show you where some of these trouble spots are, as well as other helpful bits of advice to ensure that Vancouver drivers have a safer experience on local roadways.
Mill Plain and Chkalov
This intersection is super busy. In fact, being located off the I-205 exit ramps, it's one of the most-used intersections in Clark County. While recent efforts to reduce traffic in the area have been somewhat successful, it's still an intersection that sees many accidents.
Mill Plain and 98th Avenue
Another Mill Plain intersection which has been the scene of its fair share of accidents is Mill Plain and 98th Avenue. As you may already know, Mill Plain does curve northward at this intersection. Also, lots of buildings are located near the junction. People also tend to run through the red lights regularly, for some reason.
Hopefully in the future, city officials will improve the Mill Plain and 98th Avenue junction by making the lines of sight better and by adding warning signals to the west and east of the junction.
Reserve and Evergreen
Another intersection that is dangerous is Reserve and Evergreen. When you are going downhill, you may find that running the stop sign is all too easy.
Fortunately, traffic going downhill isn't too congested most of the time. However, it's an area where you should exercise extra caution.
Avoid NE Hazel Dell Avenue, Main Street & I-5
This intersection has been the scene of some nasty accidents over the years. The road has a curve and angle that inhibit visibility on the right. Suggested improvements include more efficient light timing and removing the existing yield sign.
Look for Alternate Routes
To find alternate routes and increase your odds of staying safe, we recommend using Google Maps. It's simple to alter a suggested route with this platform. Just click on the bold blue path in order to create a set point and then drag the set point to another location.
Knowing the hazards within these intersections, you can now modify your routes and avoid these dangerous areas.
Should you find yourself in an accident, give the Philbrook Law Office a call. We are some of the most experienced personal injury lawyers in Vancouver, WA, and happy to answer any questions you may have.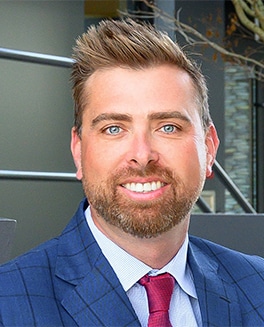 Founding Attorney Matthew Philbrook attended Clark College, Washington State University, and Gonzaga University School of Law. He is a member of the Washington State and Oregon State Bar Associations and started Philbrook Law Office in 2005. He specializes in Personal Injury, DUI and Criminal Defense cases. Learn more about Mr. Philbrook.