Software Creates Doubts About the Reliability of Electronic Logging Devices (ELDs)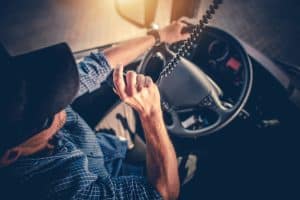 The Federal Motor Carrier Safety Administration (FMCSA) created Hours of Service (HOS) rules to help keep track of when truck drivers are driving their vehicles. The purpose of the rules is to help ensure that drivers don't operate their trucks while they're tired. Tired drivers cannot anticipate emergencies and respond to emergencies in the same ways as alert drivers. Tired drivers are apt to swerve into other lanes of travel, speed, drive through traffic signals, and cause accidents with other vehicles and others.
To ensure that drivers and companies are being safe, most commercial vehicles are equipped with electronic logging devices, or ELDs. The FMCSA regulations governing ELDs include the requirement that all commercial drivers who are required to keep hours of service records must use an ELD. This requirement applies to most commercial truck drivers and most carriers. The ELD should record when the driver is operating their truck by connecting the device to the vehicle's engine. Essentially, while the engine is in operation, the ELD will record that the driver is operating their vehicle.
The ELD should include an operator's manual, an instruction sheet "describing the data transfer mechanisms supported by the ELD and step-by-step instructions to produce and transfer the driver's hours-of-service records to an authorized safety official," instructions for ELD malfunctions, and other items to help verify the driver's hours of service for at least eight days. Acceptable ELDs include smartphone apps and portable ELDs. (There are many other requirements.)
How some ELD device vendors are cheating the system
According to Freightwaves, a trucking resource, the mandate to use ELDs began on April 1, 2018. Freightwaves' report (2023) states that some vendors of ELD are trying to skirt around the hours of service rules by adding "ghost co-drivers" to the ELD. In this way, a truck driver could, in theory, drive twice as long by pretending to be a different driver. In practice, according to one source for the Freightwaves article:
Trucking companies and their drivers that use ghost co-drivers rarely take their 34 hours off duty to restart their workweeks. [The time when the 60/70 workweek discussed in the HOS rules above begins]. That's because once a driver is running low on hours, a call to an ELD Rider [a specific software application] representative logs them out of the software to manipulate their hours, so technically, the driver never has to take an extended break.
It's not known whether FMCSA is investigating the app discussed in the Freightwaves article because the agency states it can't comment on ongoing investigations or enforcement procedures. ELD devices are supposed to be registered/listed and must meet "the minimum requirements established in 49 CFR part 395, Subpart B, Appendix A. FMCSA does monitor ELD regulatory compliance. ELDs found to be not in compliance should be removed from the ELD registration list."
The CEO of the company which manufactured ELD ONE, an ELD that was removed from the FMCSA's list, acknowledged that his device was "not in full compliance" with the mandate. The CEO claimed understanding the rules takes time. The CEO "said there are many third-party services in the industry that he has nothing to do with "that offer ghost driver services."
Part of the concern about the reliability and honesty of ELDs, according to safety groups and industry insiders, is that the FMCSA allows ELD providers to self-certify their devices. In Canada, third-party testers must vet the ELDs for technical compliance. A former FMCSA spokesman said that third-party testing wasn't an option in America because "Congress did not provide dedicated funding" to cover the costs. The spokesman states that the recent removal of registered ELD devices indicates the FMCSA is starting to increase its enforcement efforts.
Advocates for the safe driving of commercial trucks state that the ELDs are not making truck driving safer for drivers and everyone else on the road. Another Freightwaves report states that according to the National Highway Traffic Safety Administration, crashes involving large trucks are increasing since the ELD mandate was implemented.
Based on preliminary data released Tuesday by the National Highway Traffic Safety Administration, total estimated fatalities in crashes involving at least one large truck (gross vehicle weight rating of more than 10,000 pounds) increased by 13 percent from 2020 to 2021, from 4,965 to 5,601. That compares with a roughly 1% decline between 2019 and 2021.
More monitoring of ELD devices is essential to save the lives of drivers in Vancouver and Battle Ground, Washington and across the United States.
What are the HOS rules?
The FMCSA Hours of Service rules generally specify "the maximum amount of time drivers are permitted to be on duty including driving time, and specifies number and length of rest periods, to help ensure that drivers stay awake and alert." All truck drivers and carriers operating commercial motor vehicles are required to comply with the hours of service rules. There are different rules for drivers who transport property and drivers who transport people.
The rules for drivers who transport property (most truck drivers) include the following:
Drivers may drive 11 hours after they have been off the road for 10 or more consecutive hours.
Drivers are not permitted to drive beyond the 14th consecutive hour after coming on duty, following 10 consecutive hours off duty.
After driving for 8 or more cumulative hours, drivers must take at least a 30-minute rest break
Truck drivers cannot drive more than 60 hours in 7 consecutive days nor 70 hours in 8 consecutive days. Drivers can restart the 7/8 consecutive day period until after they've been off for 34 consecutive hours or more.
There are additional hours of service rules for trucks with sleeper berths, adverse driving conditions, and short hauls.
At Philbrook Law Office, our truck accident lawyers understand how catastrophic and deadly truck accidents hours. We represent victims who suffer traumatic brain injuries, spinal cord damage, broken bones, traumatic amputations, burn injuries, and all types of serious injuries. We file wrongful death claims when a loved one dies in a truck accident. Contact our trial lawyers now to schedule an appointment at one of our offices in Vancouver or Battle Ground, WA. You can call us or fill out our contact form to schedule a free consultation. We handle personal injury cases and product liability cases on a contingency fee basis.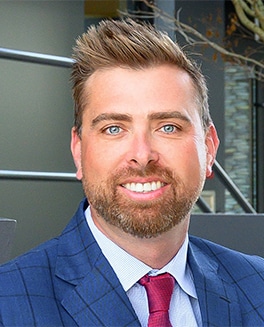 Founding Attorney Matthew Philbrook attended Clark College, Washington State University, and Gonzaga University School of Law. He is a member of the Washington State and Oregon State Bar Associations and started Philbrook Law Office in 2005. He specializes in Personal Injury, DUI and Criminal Defense cases. Learn more about Mr. Philbrook.