What Are My Rights if I Was Hit by an Uninsured Driver?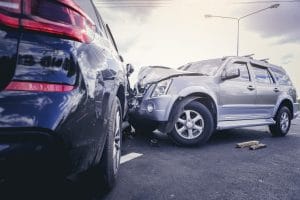 In Washington, drivers are required to carry a state minimum amount of liability insurance. While most drivers do have the minimum, many motorists also drive without insurance. Even when drivers do have insurance coverage, the state minimum is often not enough to pay for all of your damages. Just one night in a hospital, for example, can cost tens of thousands of dollars.
At Philbrook Law Office, we understand your options if the driver who caused your injuries or the death of a loved one was uninsured or did not have enough insurance. Often, there are remedies other than the negligent driver's liability insurance that can help pay some or all of your damages if you were in a car accident.
What are Washington's car insurance requirements?
Washington state requires that all car owners have the following minimum liability insurance coverage:
Bodily injury or death to one person in one accident. $25,000. Bodily injury damages normally include the victim's medical bills, pain and suffering, and lost income.
Bodily injury or death to multiple people in one accident. $50,000. For example, this coverage pays for damage if both a driver and passenger are hurt or killed in a Vancouver or Battle Ground WA car accident.
Property damage, such as car damage, in any one accident. $10,000.
Drivers are required to have their insurance ID card with them and to show it to a police officer on request. The ID card should provide the insurance company name, policy date, and effective dates of coverage. The ID card should also provide the year, model, or make of the insured vehicles or the insured driver's name.
If a driver who causes an accident (which causes injuries or fatalities) does not have the state minimum, then his or her license may be suspended. However, a license suspension will not help you, as an injured party, pay your medical bills or make up for your lost wages.
Using your own uninsured/underinsured (UM/UIM) policy
An uninsured/underinsured motorist (UM/UIM) policy applies if the driver who caused your accident was not insured or didn't have enough coverage. It generally also applies if the driver who struck you was a hit and run driver. Your insurance company is required to offer you UM/UIM coverage when selling you your policy, and if you choose to go without, you must waive it in writing. Never waive your UM/UIM coverage.
In serious car accidents, injuries are serious as well. Often, the medical expenses for catastrophic injuries greatly exceed Washington's minimum policy limits of $25,000 and your UM/UIM coverage may be the only way to secure proper compensation for your damages. The people who can claim damages through a UM/UIM policy generally include the policyholder, anyone who lives in the policyholder's household, anyone who is a passenger in your car, and anyone the policy owner allowed to drive the policyholder's vehicle. Every policy is different, but our insurance attorneys can answer any of your questions.
Who may be liable for my car accident and injuries?
At Philbrook Law Office, we file claims against all responsible defendants. Generally, each defendant is responsible for the full damage award. The defendants then need to work out among themselves the amount that each defendant should pay. This means that if a driver causes an accident but another defendant is liable too – then the other defendant should pay all your damages if the driver is uninsured or does not have enough insurance.
For example, if a truck driver causes an accident, then the trucking company that hired the driver may also be liable. Even if the driver is not insured, the trucking company that hired the driver is responsible for the full amount of your economic and personal losses.
Some of the defendants who may be liable for a car accident (and who may thus be required to use their own insurance to pay your damage claim) include:
The owner of the vehicle if different than the driver.
Other drivers if more than one driver caused the accident.
A parts manufacturer if a defective car or truck part caused the accident.
An alcohol vendor that sold alcohol to a minor or someone who was visibly intoxicated – and the intoxication was the cause of the car accident. A private social host may also be liable for giving alcohol to a minor who causes a drunk driving accident.
Other defendants may also be liable, depending on how the accident happened.
What other insurance remedies may apply to my case?
If you are injured in a car accident in Vancouver or Battle Ground WA and the responsible driver isn't insured/fully insured, then you can always seek to have your own healthcare insurance company pay your medical bills according to the terms and deductible of your health policy.
You can also seek coverage through your personal injury protection (PIP) coverage. PIP coverage should be offered to you when you buy your liability coverage.  Your insurance company is required to offer it to anyone who buys liability insurance. This coverage pays for:
Medical bills including hospital bills. Between $10,000 to $35,000.
Funeral bills. Up to $2,000.
Lost wages. Between $200 to $700 per week up to $10,000 or $35,000, depending on how much coverage you buy.
Loss of services. This covers work, such as household chores, that you can't do. Up to $200 per week to $5,000 total. You can buy up to $14,600 in coverage.
There are specific time limits for filing UM/UIM claims, health insurance claims, and PIP claims. It's critical to note that you still need to prove another driver was negligent to recover UM/UIM damages. Victims do not need to prove fault to recover health insurance or PIP benefits.
At Philbrook Law Office, our Vancouver and Battle Ground, WA car and truck accident lawyers understand that proving that drivers and others are liable for your accident is just the first step in the compensation process. The second step is demonstrating your damages. The third step is collecting from the insurance companies. Our attorneys are skilled with all types of accident insurance issues, including what happens if the driver who struck you doesn't have insurance.
To review your Washington personal injury rights, call us at 360-695-3309 or use our contact form to schedule a free consultation. We represent victims and families.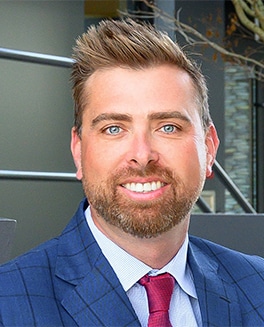 Founding Attorney Matthew Philbrook attended Clark College, Washington State University, and Gonzaga University School of Law. He is a member of the Washington State and Oregon State Bar Associations and started Philbrook Law Office in 2005. He specializes in Personal Injury, DUI and Criminal Defense cases. Learn more about Mr. Philbrook.