What Do You Do After an Auto Accident?
Auto accidents can happen to even the most cautious of drivers. Although extremely stressful and terrifying, it is important to remain calm and take control of the situation. These are the steps you should take if you ever find yourself involved in an auto accident.
Never leave the scene of an accident without exchanging information, no matter how minor it may appear. Memories and opinions often change after an accident occurs. You could potentially face civil damages or criminal penalties.
If possible, move the vehicles to the side of the road to prevent additional incidents. If moving the vehicles is not possible, secure the area by placing down flares or cones and turning on your hazard lights to direct the flow of traffic.
Call the police if there are considerable injuries and/or vehicular damage. You may want to call the police even if there are no serious injuries, as a police report could come in handy when filing a claim with your insurance company.
Exchange information with the other drivers involved. Take down their names, phone numbers, addresses, license and license plate numbers, and insurance information. Be cordial and respectful without apologizing for the accident, which could subject you to legal liability and implicate yourself.
Take pictures of the scene and document all aspects of the accident. This includes any damage to the vehicles as well as injuries that might have been incurred. The insurance company will review this later and determine the appropriate course of reimbursement.
If no police officer attends to the scene, each driver will have to file a collision report within four days of the accident. Collision report forms can be found at your local police department, county's sheriff office, or the Washington State Patrol detachment. If a police officer files the collision report, you can request a copy of the report from the Washington State Patrol detachment.
Inform your insurance company as soon as you can. Be truthful and cooperative, reporting all facts clearly. Lying to the insurance company can result in serious consequences, such as a denial of coverage for the accident. Review and refer to the collision reports filed to indicate who was at fault.
Document all medical expenses incurred. Unless you're absolutely certain that you have no injuries, you should seek medical attention as soon as possible. Injuries that may not be apparent immediately can often surface later. Keep detailed records of any medical professionals who treated you, as well as any treatments or medication you receive. It is important to have a copy of all your medical bills and records so you can prove your expenses later.

Contact your attorney after the accident. Your attorney will ensure that your rights are protected and that all evidence is properly recorded. Your attorney can also provide valuable legal advice on how to proceed with providing statements, receiving proper compensation, and getting all the medical treatments you need.

Philbrook Law Office is one of the most accomplished personal injury law groups in Vancouver, as well as the state of Washington. If you find yourself the victim of an auto accident, be sure to contact our office for steps on how to proceed.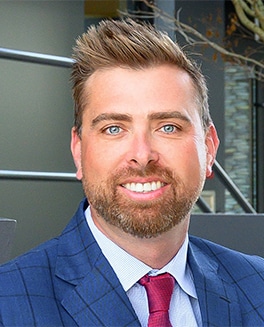 Founding Attorney Matthew Philbrook attended Clark College, Washington State University, and Gonzaga University School of Law. He is a member of the Washington State and Oregon State Bar Associations and started Philbrook Law Office in 2005. He specializes in Personal Injury, DUI and Criminal Defense cases. Learn more about Mr. Philbrook.