Why Do Cars and Trains Collide?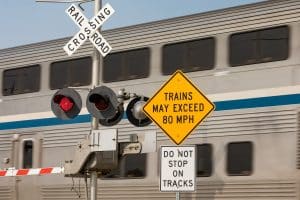 Cars and trains don't collide often – but when they do collide, the consequences are often deadly or catastrophic. There are many precautions that both railroad companies and the drivers of cars and other vehicles should take to avoid these dangerous collisions. When a railroad company or a driver is negligent, they deserve to be held accountable for all your economic and personal damages.
A few reasons that cars and trains may collide include:
Defective train tracks
Cars that stall on the tracks
Train derailments
Bad weather, which can make visibility more difficult and stopping more problematic
Driver negligence
Train operator negligence
Truck drivers and bus drivers need to take extra precautions because their vehicles are longer, wider, and heavier than most passenger cars. This means it can take longer to cross the tracks.
What steps can railroad companies and drivers take to avoid accidents?
Amtrak, local commuter trains (like the West Coast Express or SkyTrain in Vancouver) and even the freight trains that run through Vancouver and Battle Ground can take many steps to avoid accidents at railroad crossings. The manufacturers of the products railroad companies use also need to ensure that their railroad safety devices work and that they're not defective.
Common railway precautions include:
Ensuring that there are quality warning devices such as alarms, lights, and crossing gates at each railroad crossing along the trains' routes.
Ensuring that trees are trimmed and foliage is cleared and other steps are taken so the drivers can see a train coming without forcing the driver to suddenly stop as the train appears at the crossing.
Educating operators that they can never drive while they are distracted.
Stopping the train in such a way that drivers can see if other trains are also moving towards the crossing.
Sounding the train's whistle as it approaches the crossing.
Failing to train new drivers. Train operator inexperience is a leading cause of railway accidents.
Monitoring the speed of the trains. Trains need a lot of distance to stop at the correct spot at the railroad crossing.
Common driver precautions include:
Not trying to beat the train through the railroad crossing.
Not driving while distracted by a cellphone, a sandwich, or other distractions.
Not stopping the car, truck, motorcycle, or other vehicles on the tracks.
Following the adage – Stop, look, and listen – before crossing the train tracks.
Not driving around gates that are lowered.
Both railroad cars and vehicles have numerous moving parts. The failure of any one part and a critical time can be catastrophic. There are federal and state laws that govern the operation of trains in Washington State. The Federal Railroad Administration (FRA) has the authority and responsibility to enable the safe, reliable, and efficient movement of people and goods across America. The FRA staff includes "nearly 400 Federal safety inspectors who specialize in one of six technical disciplines focusing on compliance and enforcement in:
Grade Crossings
Hazardous Materials
Motive Power and Equipment
Operating Practices
Signal and Train Control
Track"
The FRA also develops and implements safety rules and investigates accidents.
Railroad companies are required to have a black box in their locomotives to record critical information if an accident does occur. After an accident, the black box can reveal how fast the train was going, the train's direction, and other critical information.
Railroad crossing accidents and self-driving cars
According to the Bureau of Transportation Statistics, there were 1,657 train accidents in 2021. More than 1,000 of these accidents involved train derailments. Eight people died and more than 100 were injured.
Forbes states that those numbers may increase without safety improvements and with the development of self-driving vehicles. According to Forbes, only about 1/3 of railroad crossings have a gate (more than 80,000 crossings nationwide). Just because a railroad doesn't have a gate, doesn't mean the railroad crossing isn't dangerous. When there is no gate, the initial burden is on the driver to proceed with extra caution. If there is an accident, the railroad company could be liable for failing to install a gate.
The development of self-driving vehicles is advancing. Level 4 and level 5 vehicles don't have a driver. Level 2 and 3 vehicles have a driver who shares the driving controls with their vehicle's computer systems. Many drivers over-rely on the vehicle's Advanced Driver-Assistance Systems (ADAS).
Artificial intelligence systems can be programmed to respond to known dangers at railroad crossings – by taking specific programmed steps. In theory, the AI program could be better than a human driver who is drunk, distracted, or reckless. AI programs do have many hurdles though. There is a lot of technology that could help – with a lot of testing, a lot of time, and huge investments:
Visual recognition. The AI system needs to know that there IS a railroad crossing. Human drivers can rely on visual cues such as signs, the railroad tracks, and the path of the railroad tracks. AI systems will need cameras, sensors, and a way to analyze all the digital images to work. Add in that cameras and sensors have difficulty picking out images in rainy or cloudy weather, and just the visual recognition problem becomes very hard.
Audio recognition. Another human cue is to listen for the train whistle and other alarms. Self-driving cars need audio equipment to match a human's listening ability.
GPS systems. Self-driving cars should be able to use advanced GPS systems to detect where a railroad system works – provided the GPS system is current and works.
Infrastructure systems. New technology that could also help is the use of vehicle-to-infrastructure technology where the train tracks themselves will communicate with nearby vehicles.
Traffic recognition systems. This technology notice when cars are moving and when they "mysteriously are coming to a stop."
Even with all these technological advancements, there are many scenarios where the AI may not work.
Who is liable for a railroad accident between a train and a vehicle?
At Philbrook Law Office, we file personal injury claims and wrongful death claims against every responsible party. The defendants may include:
The railroad operator
The railroad company
A driver of a car, truck, motorcycle, or another vehicle
The owners of the vehicle
Manufacturers of defective railway products
Manufacturers of defective vehicle parts
Manufacturers of autonomous vehicles
Other defendants depending on the type of vehicle and how the accident happened
At Philbrook Law Office, our train accident lawyers in Vancouver and Battle Ground, WA understand the unique difficulties involved in filing claims against railway companies. If you were injured or a loved one tragically died when a train struck a car, truck, or another type of vehicle, call us at 360-695-3309 or complete our contact form to schedule a free consultation. We'll guide you through each phase of the claims process.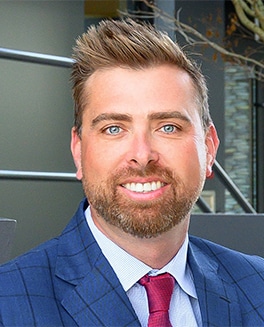 Founding Attorney Matthew Philbrook attended Clark College, Washington State University, and Gonzaga University School of Law. He is a member of the Washington State and Oregon State Bar Associations and started Philbrook Law Office in 2005. He specializes in Personal Injury, DUI and Criminal Defense cases. Learn more about Mr. Philbrook.