Car Accidents in Rain and Snow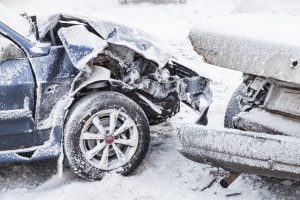 Washington gets a lot of snow and rain each year. The snow lasts from November through March. The elevations make the state a beautiful attraction. There are hazards, though, when driving in inclement weather. Pouring rain and heavy snow reduce visibility. The moisture on the road can make getting traction at higher speeds almost impossible. Snow and ice can cause your vehicle to slide into other vehicles or into embankments.
Data from the Federal Highway Administration, show that rain and snow are major causes of accidents. The 10-year averages (during 2007-2016) are as follows:
Wet pavement

Crashes: 860,286
Injuries: 324,394
Deaths: 4,050

Rain

Crashes: 556,151
Injuries: 212,647
Deaths: 2,473

Snow/sleet

Crashes: 151,164
Injuries: 41,860
Deaths: 688

Icy pavement

Crashes: 186.076
Injuries: 41,860
Deaths: 496
The FHA states that precipitation creates dangers because it impacts visibility and pavement friction and causes obstructions in lanes. It also affects traffic flow, especially speed and roadway capacity, which can lead to delays. Finally, it affects the driver's ability to operate the vehicle by:
Increasing the risk of an accident
Making it difficult for the driver to gain traction
Affecting the driver's behavior and traffic strategy
Affecting the driver's ability to drive safely at certain speeds
Affecting the driver's "evacuation decision support"
Types of negligence driving in rain and snow
Drivers are responsible for the accidents they cause if they fail to drive safely in rain or snow. Negligence includes:
Not stopping in time – causing a rear-end crash
Losing control of the vehicle
Failing to get off the road if the rain snow, wind, or fog make driving too difficult
Not staying in the proper lane
Driving too fast for conditions as opposed to just watching the speed limit
Not having your lights on so other drivers can see you
Not looking for brake lights on the cars in front of you
Not keeping a safe distance
Not looking out for debris – objects such as branches that fly into your lane of traffic
Not using your defrosters (front and rear) properly
Drivers need to be on the lookout and feel for "black ice," which can make traction impossible.
At Philbrook Law Office, our Vancouver, WA car accident lawyers have obtained strong settlements and verdicts in more than 2,000 cases. We work with investigators and the police to help determine how the accident happened. We demand compensation for all your medical bills, lost income, property damage, and your physical pain and emotional suffering. When tragedy occurs, we file wrongful death claims on behalf of deceased car accident victims. To speak with one of our lawyers in our Vancouver or Battle Ground, WA offices, please call us at 360-205-9615 or fill out our contact form. We represent personal injury clients on a contingency fee basis.
Related Articles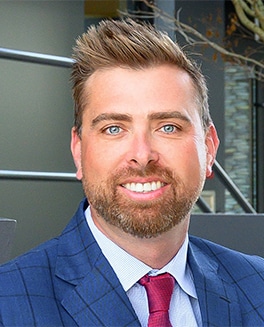 Founding Attorney Matthew Philbrook attended Clark College, Washington State University, and Gonzaga University School of Law. He is a member of the Washington State and Oregon State Bar Associations and started Philbrook Law Office in 2005. He specializes in Personal Injury, DUI and Criminal Defense cases. Learn more about Mr. Philbrook.