How Much Car Insurance Do I Really Need?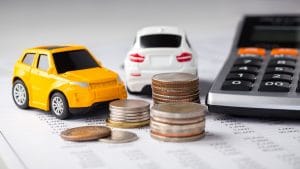 There are different types of insurance that every owner of a car in Washington State needs to think about. Some insurance coverage is mandatory. Some insurance depends on how much you can afford. Different insurance policies may have different features. As a general rule, you should buy as much liability insurance and UM/UIM insurance that you can afford. You should buy as much collision insurance as it would cost to replace your vehicle if it was totaled.
We know "as much as you can afford" is a pretty vague answer, so today we're going to look at the different types of car insurance you can get, and discuss what the minimums are. We'll also take a look at why it's better to buy more insurance.
Liability car insurance coverage
Liability insurance is the coverage you need if you cause a car accident. Liability insurance pays the victims for any deaths or injuries you cause.
According to the Washington State Department of Licensing, every car owner must have the following minimum insurance:
$25,000 for bodily injury or death of one person in one accident
$50,000 for bodily injury or death of two or more people in one accident
$10,000 for the destruction of property
If you cause the death of anyone, the value of their claim will almost certainly be worth much more than $25,000 or $50,000. If anyone you injure suffers an accident that requires surgery, just one night in a hospital can cost more than $50,000.
There's no guarantee you'll hit some who drives a "cheap" car. Many new cars cost at least $20,000. Some cars cost $30,000 or more.
It's best to purchase much more than minimum if you can afford to -to cover the amount of damages you might owe if you cause a serious accident.
UM/UIM coverage is more important than you might think
Uninsured/Uninsured (UM/UIM) coverage pays you if someone else causes your injuries and they:
Don't have insurance
Don't have enough insurance
Flee the scene in a hit-and-run
One sneaky thing that insurance companies do is tell you that you can waive your UM/UIM coverage, which will lower your monthly payment. This is 100% accurate, but it's also a serious risk to you. Since the medical bills alone in any accident can be tens of thousands of dollars or more, and since most people only buy the minimum amount of car insurance, UM/UIM often picks up the slack where regular insurance drops off. So if you sustain, say, $100,000 worth of damages, but the insurance policy of the driver who hit you has a policy limit of $50,000, you're on the hook for the other 50 grand. But if you have UM/UIM insurance, then you can use that to help pay your bills.
Collision/property damage car insurance coverage
This insurance policy covers the damage to your car if you cause the accident. You should buy enough to replace the car. The replacement cost is usually more than the value of your car since every car loses value the moment you drive it off the car dealership lot.
Other types of car insurance coverage you can buy in Washington
Car owners should also think about buying the following types of coverage:
Comprehensive insurance. This policy pays for damage to your car if it's stolen, destroyed in a fire, or damaged due to reasons other than a car accident.
Gap insurance. This pays the amount of your loan on your vehicle – which may be more than the value of your car.
Rental reimbursement. You'll likely need to rent a car if you have a car accident until your car can be repaired or replaced. Your insurance policy can cover most, if not all, of the costs of a daily rental.
Roadside assistance. This coverage pays for the cost to tow your vehicle if you get stranded or get into a car crash.
Umbrella coverage. Your insurance carrier may offer umbrella coverage which is extra liability insurance in addition to the amount on your standard insurance policy.
At Philbrook Law Office, our Vancouver, WA car accident lawyers begin each case by determining who is liable. If multiple defendants are liable, then multiple insurance policies may cover your damages. We fight aggressively to get you full compensation for your medical bills, lost income, pain and suffering, property damage, and other damages. Call our offices in Vancouver, WA and Battle Ground, WA at 360-200-7137 or use our contact form to schedule an appointment.
Related Articles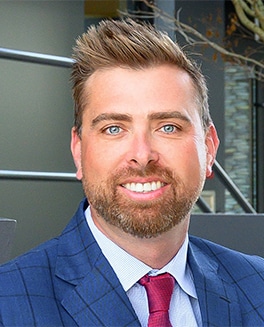 Founding Attorney Matthew Philbrook attended Clark College, Washington State University, and Gonzaga University School of Law. He is a member of the Washington State and Oregon State Bar Associations and started Philbrook Law Office in 2005. He specializes in Personal Injury, DUI and Criminal Defense cases. Learn more about Mr. Philbrook.