What is a Personal Injury Lawsuit?
A personal injury lawsuit is a legal dispute when one person suffers harm from an accident or injury, which someone else may be legally responsible for causing. This term is used in law practice for any damage done to the body, mind, or emotions of a person that requires a personal injury lawyer to step in to help. Medical bills, lost wages, pain, and out-of-pocket expenses are included as personal injury damages. Finding a great personal injury lawyer is the first step to winning a lawsuit to help recover funds for your suffering.
Common Types of Personal Injury Cases
Personal injury includes any injury that results from an accident. Common types of personal injury cases include:
Motor Vehicle Accident
Medical Malpractice
Wrongful Death
Workplace Accidents
Premises Liability
Product Liability
Slip & Fall Accidents
Pedestrian & Cycling Accidents
Other types of personal injury cases that are less common include aviation and boating accidents, catastrophic accidents and injuries, food poisoning, and animal and dog bites.
Personal Injury Areas Philbrook Law Office, PS Covers
Auto accidents and injuries are one of the most common personal injury lawsuits. Every year, millions of people are injured and sometimes killed in an auto accident. Car accidents can lead result in injuries like whiplash and other soft tissue injuries to severe and fatal injuries that can change a person's life forever.
Slip and fall cases are usually avoidable injuries resulting from unsafe indoor hazards and outdoor hazards. Therefore, a victim should not suffer further or bear the burden of an unsafe condition. Business and property owners need to maintain safe conditions, or they run the risk of being sued for Premises Liability.
Brain Injury cases are usually caused by slip and fall accidents, auto collisions, motorcycle accidents, or pedestrian accidents. This sort of injury can cause dizziness/vertigo, difficulty with concentration, seizures, loss of memory, and even neurological damages that result in the loss of body function.
Situations, where a victim is killed but would otherwise have had a valid personal injury claim, is considered a wrongful death claim. Adding financial problems to the grief of losing a loved one, can be overwhelming. While hiring a personal injury lawyer will not make up for the loss of a loved one, they will be able to help ease the financial stress and anxiety.
Of all the auto accidents that occur in a given year, pedestrian accidents may be a small percentage but seem to be increasing yearly. Due to cell phones and city population growth, we see more pedestrian-related accidents. The severity of injury in pedestrian accidents are usually more serious for pedestrians than victims suffering from a car to car collision.
Cyclists injured in an accident may be able to file a personal injury lawsuit. Common causes for a cycling accident include a collision with a motor vehicle, defects of bicycle components, dangerous conditions on public or private property, and can also be caused by street event organizers or vendors.
What Does a Personal Injury Lawyer Do?
A personal injury lawyer's primary goal is to hold the parties at fault responsible and receive financial compensation for their clients. The personal injury lawyer will help you to juggle insurance companies, doctor offices, and the police. As well as, explain your rights, provide advice, represent you in court, and recover funds needed for treatment, lost wages, and suffering.
How Do I Choose a Personal Injury Lawyer?
Not sure how to choose a good personal injury lawyer? Here is a basic list of essential factors to help you find a personal injury lawyer.
Location is Key – Make sure that you are choosing a lawyer in the same state your injury occurred. They will know the policies and laws of the area.
Know Their Focus of Practice – Choose a lawyer who lists the personal injury you or your loved one is suffering from.
Reviews & Reputation – Check out the lawyer's company website for testimonials. See if there are any reviews from clients who suffered similar injuries.
Disciplinary Record – Online, look to see if the lawyer has any disciplinary records. Such as complaints against them that lead to suspension or disbarred.
Their Winning Record – Check the lawyers winning records compared to the cases they have lost. A lawyer doesn't have to win all their cases. But, these shouldn't be the majority. If they are, the lawyer may not be filing correctly or following up with the judge or opposing counsel.
What Percentage Do Injury Lawyers Take?
Most personal injury lawyers work on a contingency fee basis. In other words, the client does not have to pay legal fees unless the lawyer successfully resolves your case. For most personal injury lawsuits, the contingency fee percentage is between 33% and 40%. At Philbrook Law Office, services for car accidents, pedestrian collisions, motorcycle accidents, and trip and fall injuries are 33% of the claim's value.
Holding Careless People & Companies Accountable
At Philbrook Law Office, PS, we may be a trial law firm, but personal injury claims are what we do. No case is too small or too big, and we pride ourselves on representing the side of the people. Committed to justice for all, we are a law firm for the people and not just for wealthy corporations. If you or a loved one has experienced a traumatic event that has led to injuries and wants to learn more about Philbrook Law Office, submit an intake form.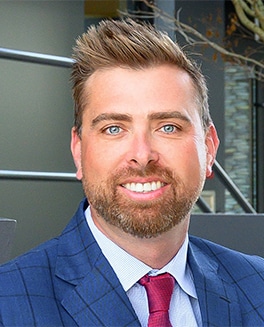 Founding Attorney Matthew Philbrook attended Clark College, Washington State University, and Gonzaga University School of Law. He is a member of the Washington State and Oregon State Bar Associations and started Philbrook Law Office in 2005. He specializes in Personal Injury, DUI and Criminal Defense cases. Learn more about Mr. Philbrook.